HSBC
HSBC made a bold decision to re-enter the protection market.
The Challenge:
Change had begun to hit the industry. The leaders had
caught the digital innovation bug: they were investing
in new ways to speed up the advice and sales
processes, respond to their customers' needs and give
them an all-round better experience.
---
HSBC would have to use the right tech to get the right product to market quickly, and they would have to deliver it in a way that wowed both IFAs and end customers.

They needed a system made for rapid product creation, one that would allow admin of these new products to be highly automated.

Because the opportunity was real. As a bank HSBC could engage customers at the crucial times when the need for a protection product was strongest. They could unlock the value and trust in their brand to win new customers. They just needed to do it in a way that gave their speed-to-market and service delivery a boost, working smoothly with their existing infrastructure.
No small task, then.

The Solution
HSBC chose opal.is to create the digital customer journey and back office integration to support their return to the Protection market.They knew that, as part of the Opal Group, we've been in the game for over 30 years, and that we work with top banks and insurers.
---
Our team was able to use their experience of working directly with IFAs and protection products to give advice on product design and user experience.
When we combined this expertise with the power of our Pandora platform, things started to take off. Fast.
In four months we developed,
tested and launched:
The Results
---
HSBC's Life Protection product is live in the market, with Pandora supporting its sale and admin.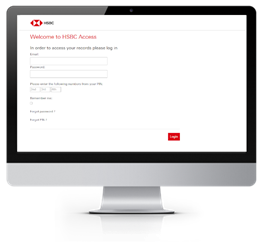 And with the use of our platform they can:
| | |
| --- | --- |
| | Respond to customer demands and seize market opportunities. |
| | |
| --- | --- |
| | Cut manual input by going digital, meaning lower costs and less risk. |
| | |
| --- | --- |
| | Create new and innovative products. |
| | |
| --- | --- |
| | Open up access to the system for IFAs and self-service admin. |
| | |
| --- | --- |
| | Offer better solutions to their customers, whether it's opening up more digital distribution channels or self-service options. |
| | |
| --- | --- |
| | Be transparent. Pandora's single view of data means that the customer, an IFA, or an HSBC underwriter all have access to the same data as needed.Customers have full insight and can manage their own products. |