Customer Care Awards - Cover Magazine Best Business Development Team [sponsored by OPAL] This entry discussed using business development to drive not only the winning insurer ahead, but the entire protection industry with it. The judges were particularly impressed by the fact that the insurer in question supports small advisers with the same attention as larger firms.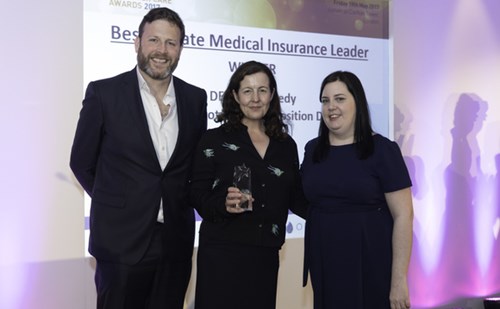 COVER Magazine held its inaugural Customer Care Awards on Friday 19th May at the prestigious Jumeirah Carlton Hotel in Knightsbridge.
It was a lunchtime awards and it launched with 15 brand new categories.
These awards were designed with one simple aim: rewarding those who work at the coalface - the unsung heroes in the protection, private medical insurance and employee benefits industries who work hard every day to support advisers and customers in areas such as claims, underwriting and service.
The awards were supported by OPAL and the company's chief executive Eoin Lyons gave a talk on customer success.
The ceremony took place at lunchtime and featured live music from retro girl-group the Dotty Girls.
https://www.covermagazine.co.uk/cover/feature/3012115/customer-care-awards-gallery