OPAL appoints three senior recruits to form executive committee Simon Hough, Stephen Yau and Matt Oldham join Eoin Lyons to form OPAL Group Executive Committee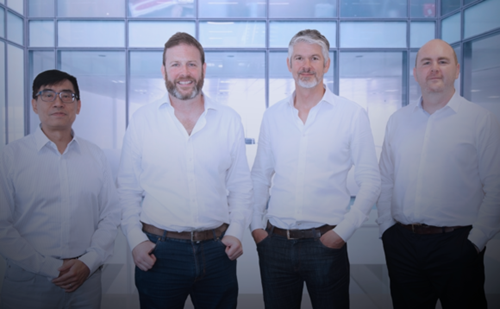 Financial services technology provider OPAL has appointed Simon Hough as chief information officer (CIO), Stephen Yau as chief financial officer (CFO) and Matt Oldham as group commercial director.
The three recruits will join Eoin Lyons, chief executive officer (CEO), to form the OPAL Group Executive Committee.
Hough, who takes up the role on 1 September, will bring his experience from various IT leadership roles in the AXA Group.
Yau, who was also appointed company secretary on 1 July, started his career in banking with HSBC, before becoming a Chartered Management Accountant and holding various roles at Thomas Cook and WhiteConcierge.
Oldham, currently CEO of group entity Synergy Financial Products (SFPL), has also worked for GE and IAG and ran a marketing consultancy business.
"I am very pleased to welcome Simon and Stephen to the OPAL Group as well as congratulate Matt on his expanded role," said Eoin Lyons. "I am confident these appointments will enable us to continue to deliver the rapid digital solutions the market is demanding as well as to drive performance and innovation into the business."
Nigel Elliot, chairman, OPAL Holdings (UK) added: "I am delighted to be able to welcome people of the calibre of Simon and Stephen to the organisation, joining Eoin and Matt to create a very strong Executive team. I look forward to seeing continued growth and exciting innovation based on our cutting-edge technology developed in-house at OPAL."
https://www.covermagazine.co.uk/cover/news/3036960/opal-appoints-three-senior-recruits-to-form-executive-committee