Global financial services businesses should certainly be experts at engaging with their customers and designing products and services that meet their needs. In other words knowing where the perfect sized hole in the wall should be. It seems many are spending money to accelerate and vertically integrate technical capability. Buying the parts and learning how to build a drill. - By Eoin Lyons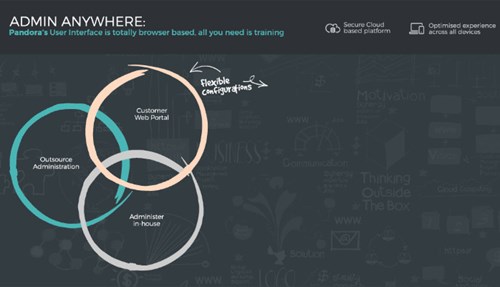 Recently some of the team and I were talking about the problems our clients have and how we solve them. A colleague brought to our attention the quote usually attributed to Nolan D. Archibald, former CEO of Black & Decker Corporation: "People don't go into a DIY store because they need one of our drills. They go because they need a hole in the wall."
It has made me think about some recent moves of the big players in our market and the trend in Fintech in general. In recent weeks companies like AXA and Aviva have announced investments in talent and capability in the digital innovation space here in the UK.
Global financial services businesses should certainly be experts at engaging with their customers and designing products and services that meet their needs. In other words knowing where the perfect sized hole in the wall should be. It seems many are spending money to accelerate and vertically integrate technical capability. Buying the parts and learning how to build a drill.
A former CEO of mine used to regularly remind us all to "stick to the knitting". I took that to mean focus on what you are great at and when you need help partner with others that do likewise. Your competitive advantage is derived from using your strengths and not trying to be all things to all people.
Our clients will preserve competitive advantage by listening hard to their customers and delivering easy to use solutions that give financial protection and peace of mind. There is not much we can tell them about their customer that they don't already know. They will leverage their brand and market knowledge to create more value for their customers. 
What we can do, however, is supply are the tools to enable them to realise their vision. Our platform, PANDORA, allows our clients to deliver an end to end customer journey with one version of the truth. Advisers can illustrate and fulfil sales digitally, customers can self-serve on their digital devices, and the client back office can host and administer a broad range of financial products and services, from any location, and with our teams assistance if necessary. 
https://www.linkedin.com/pulse/you-decide-where-need-hole-what-size-should-well-supply-eoin-lyons/