Meet the team.
Nigel Elliott
Founder and Non-Executive Chairman of OPAL.
---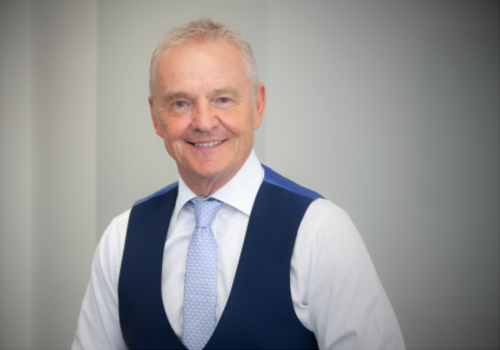 Nigel Elliott is Founder and Non-Executive Chairman of OPAL, having set up the business, initially as New Direction Finance Limited, in 1984. During that time he has seen the business evolve, from marketing Investment and Protection products through Independent Financial Advisors to becoming a leading provider of Administration Software.
As a qualified and practicing Actuary, Nigel used his knowledge of the market to develop computer systems to support the administration of products. This unique technical combination remains the driving force behind the business today. Based in Jersey, Nigel is still actively involved in the business, overseeing the programming and IT development of sister company WARM.
For relaxation, Nigel plays Bridge and Chess, in which he has competed at international level.
Eoin Lyons
Chief Executive Officer. Joined OPAL in 2016.
---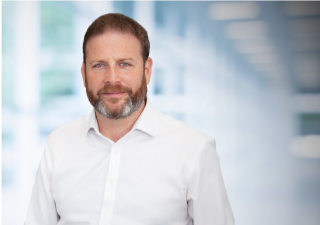 Eoin is responsible for all aspects of the business. He started his career in IT applications development in large financial institutions before moving to a policy administration platform provider. In the last 12 years he has directed large teams across multiple sites in financial services, operating at executive committee and board level, with senior commercial, operational and general management roles.
Originally a computer science graduate of Trinity College Dublin, more recently he completed an MBA on scholarship at University College Dublin. He is a Chartered Management Accountant and a Certified Insurance Practitioner.
Stephen Yau
Chief Financial Officer. Joined OPAL in 2017.
---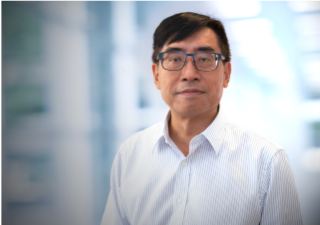 Stephen is responsible for all finance, tax and company secretarial aspects of the business. He has over 30 years' experience in banking, financial services, travel, media and B2B business. Prior to joining OPAL, he held senior finance positions in Thomas Cook Worldwide and WhiteConcierge (a subsidiary of AXA Group).
He is a Chartered Management Accountant and has an MBA from University of Wales. He is also a member of Chartered Institute for Securities & Investment, Chartered Institute of Bankers, Hong Kong Institute of Certified Public Accountants.
Hannah Mitchell
Head of IT. Joined OPAL in 2004.
---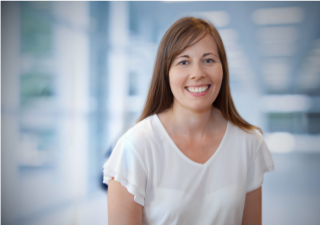 Hannah is responsible for all aspects of IT Development, IT Operations, Projects, Testing and Analysis at OPAL including co-ordinating the activity of our web and R&D teams in Jersey. Hannah has 15 years' experience working with OPAL's many clients on new projects and BAU activities including overseeing the development, implementation and ongoing modification of all Software Applications across the business. Hannah works with stakeholders to understand the full range of existing and new software requirements and promotes both practical and innovative software solutions to meet business needs.
Hannah is comprehensively ISEB certified across business and IT and is CISI level 3 certified in securities and investment
Colin Buckhurst
Senior Operations Manager. Joined OPAL in 2008.
---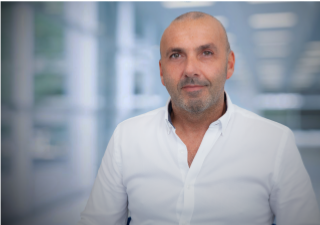 Colin oversees all aspects of Operations within OPAL including administration, finance, office services and call handling. Colin's additional responsibilities within OPAL include the roles of Chief Security Officer and BCP Coordinator whilst also being an active member of the Risk and Health & Safety committees.
Colin has worked in the financial services industry for over 30 years, taking up a number of management positions within the Life, Pensions, Investments and Mortgages sectors.
Amanda Kay
Client Director. Joined OPAL in 2013.
---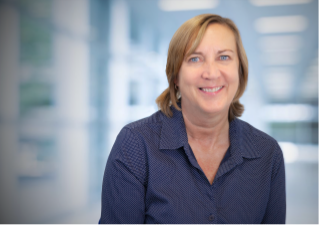 Amanda joined OPAL as Head of Account Management in 2013 and appointed Client Director in 2018 to focus on client relationships and commercial developments. With over 30 years' experience working in financial services her career began with a firm of Independent Financial Advisers before moving to client service and account management roles within the Life, Pension, Investment and Asset Management sectors working for Albany Life, Irish Life International and LV=. During her career she has gained great product knowledge and has an excellent understanding of client and customer needs and expectations.
Having originally graduated in hospitality management she completed her Financial Planning Certificate as she transitioned to financial services.
Mark Lock
Deputy Head of IT. Joined OPAL in 2016.
---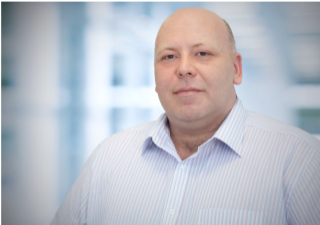 Mark heads up the IT Operations at OPAL and is responsible for the whole IT estate. Mark has worked in IT since leaving University over 20 years ago and has worked in the Construction, Education, Retail and now Finance Sectors. Mark has extensive knowledge in most aspects of IT and has been the technical lead on a number of very large projects during his career including the full virtualisation of OPAL's physical IT estate. He leads a team of very knowledgeable and skilled engineers ensuring that the systems at OPAL operate smoothly and efficiently. An engineer at heart he can often be found coding or configuring new servers alongside his management duties.
Having studied electronics at University, Mark is an engineer graduate but has passed many of the IT certifications including MSCE, MSCA, MCITP, Comptia A+ as well as the project management qualification Scrum Master.
Andrew Tyrtania
Head of Compliance.
 

Joined OPAL in 2021.
---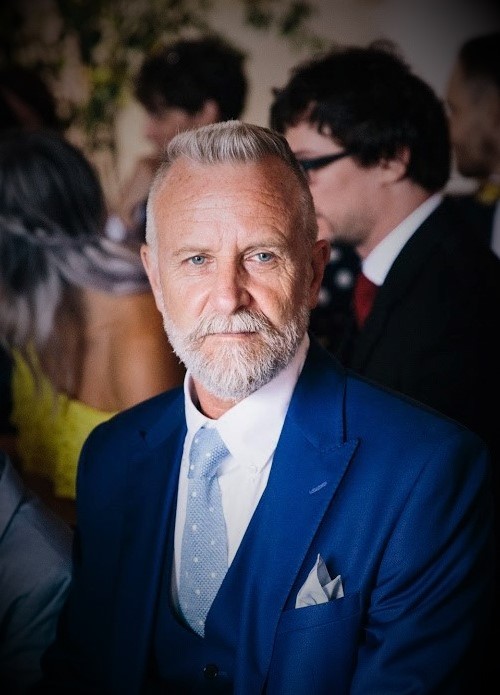 Andrew is OPAL's Compliance Officer and heads up the Compliance Department. He has worked in compliance for over 20 years both in-house and as a consultant and was an investment manager before making the move into compliance. He is regarded as a commercially aware practitioner with experience in product provider, distribution, Fintech and advisory environments. Andrew's experience is underpinned by strong technical knowledge and industry qualifications. He has acted as expert witness in investment compliance matters in the Courts and at the Upper Tribunal.
As well as advising and guiding the business on regulatory issues and helping OPAL's clients meet their own regulatory demands, he is chairman of the firm's Risk Committee. Andrew is also responsible for OPAL's complaint handling, internal monitoring and AML functions.
Ronan McArdle
IT Programme Manager. Joined OPAL in 2015.
---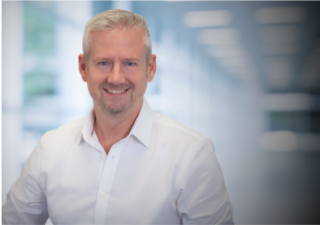 Ronan is responsible for leading key projects and change delivery at OPAL. He joined OPAL in September 2015 having over 25 years' experience working within the Financial Services sector. Having worked previously for large banks and software houses, Ronan has extensive experience of Stakeholder Management and leading IT and business teams though the end to end project lifecycle applying appropriate project management techniques and methods. He works closely with OPAL's clients on new projects developing effective working relationships to achieve successful and on time deliveries that align Business and IT objectives.
Nicki Shaw
HR & Business Support Manager. Joined OPAL in 2000.
---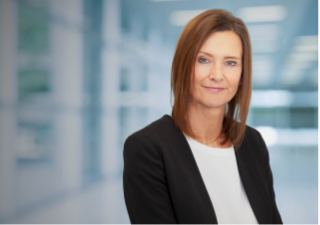 Nicki works closely with the Directors and Senior Management Team to implement HR practices that support OPAL's long-term strategic objectives and is responsible for all aspects of HR within the business providing support in the following areas: recruitment, employment matters, HR policies and procedures, performance management, training and development, payroll and is the Information Security Risk Owner in respect of staff records and staff data.
Nicki has been with OPAL for 18 years, 14 of those within the HR function.
Graham Rennie
Senior Business Analyst. Joined OPAL in 2001.
---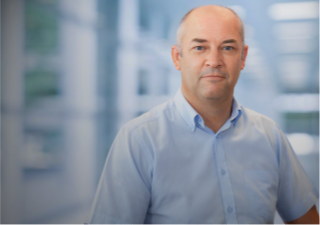 Graham leads the design of systems and business processes for all clients and digital projects. Graham has worked within the financial services industry for over 30 years, including Life, Pension, Protection, and Wealth Management. He has gained a vast knowledge of the administration services that OPAL can offer and examples of our past capabilities. Past roles have included all aspects of administration and new business with extensive experience in key Client Relationship Management with a number of blue chip clients.
Graham has CEFA 1, Institute of Bankers (IOB), and Securities Institute (IAQ) accreditations.